Fresh business ideas on climate change
14 August 2018, by Lisa Wolf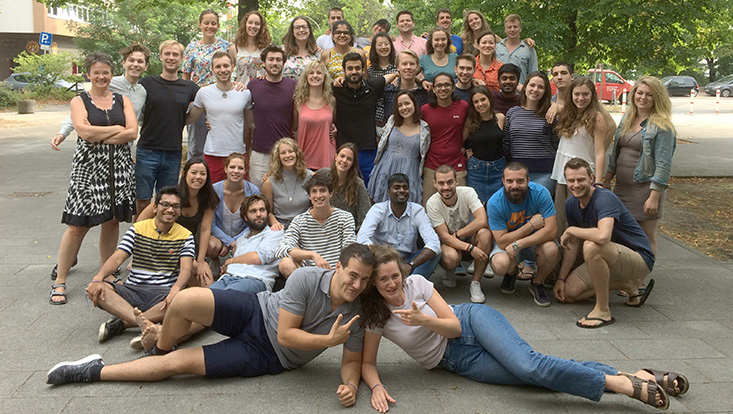 Photo: UHH/CEN/U. Kreis
The participants of the Climate KIC Summer School in Hamburg
Europe's largest summer school: for the third time, "The Journey," organized by the EU "Climate-KIC" initiative is stopping off in Hamburg. In just five weeks, roughly 50 participants will develop business ideas that address climate change and its effects. A total of 440 master's students and career starters are currently touring 23 European cities.
The members of the Journey that started in Hamburg are using the two weeks there to learn more about the background of climate change and to gain insights into starting a business. Experts from the Cluster of Excellence CliSAP and the Center for Earth System Research and Sustainability (CEN) shared their knowledge, supported by external speakers from the Max Planck Society and the Helmholtz Zentrum. In addition, there have been meetings with succsesfull green start-up founders. Trips to the German Climate Computing Center and the Startup Dock rounded out the program. Inspire, share and meet – these were the key words.
After two intensive weeks, the first drafts for business ideas are now ready. In the subsequent two weeks in Helsinki (Finland), the teams will develop these into viable business concepts and fine-tune their business projects. The final week of the Journey, in Valetta (Malta), will culminate in pitching this idea to an expert jury, which then selects a winner. The winning team and their plans for implementing the idea and starting their own business will be presented here in September.
The teams and their ideas:
1 von 9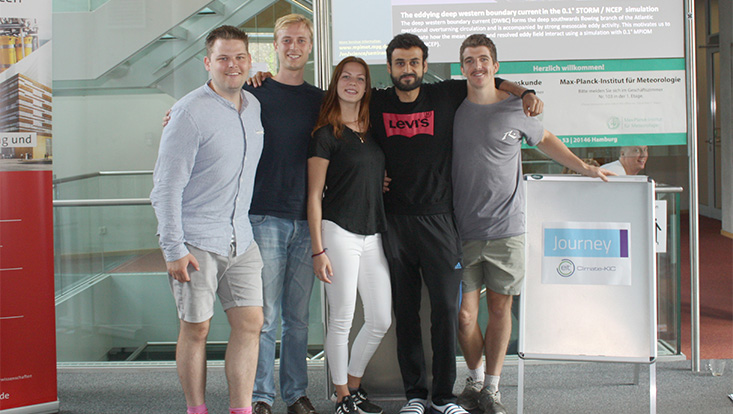 Photo: UHH/CEN/L. Wolf
Team 1 "Moustache"
This team focuses on waste reduction and resource management. A key aspect: recycling. Numerous firms are willing, in theory, to recycle their products, but don't receive them back from the customers.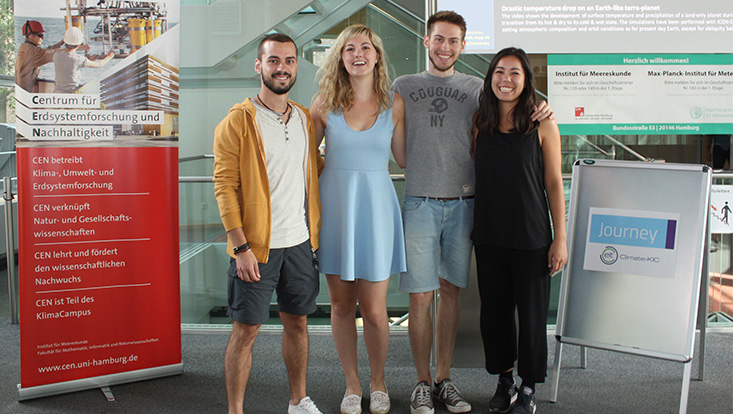 Photo: UHH/CEN/L. Wolf
Team 2 "Sexy Farmers"
The growing global population needs more food, but the amount of farmland can't be increased indefinitely. The team has identified potential for "urban farming": apartments could be equipped with aquariums, and the waste used as fertilizer for vegetables grown in boxes around the windows.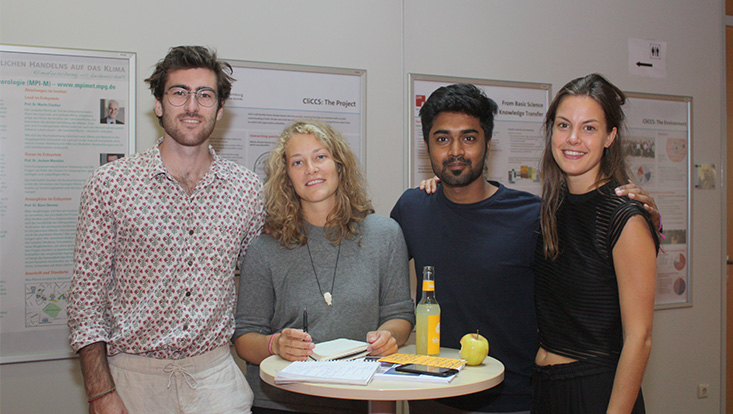 Photo: UHH/CEN/L. Wolf
Team 3 "SeaWeEat"
Seawater as a resource – seagrass as a super food. This team wants to use seagrass as a food, biofuel, animal feed and plastic substitute. A versatile raw material, but a number of hurdles need to be overcome before it can be used: for example, how can we remove the sand from seagrass?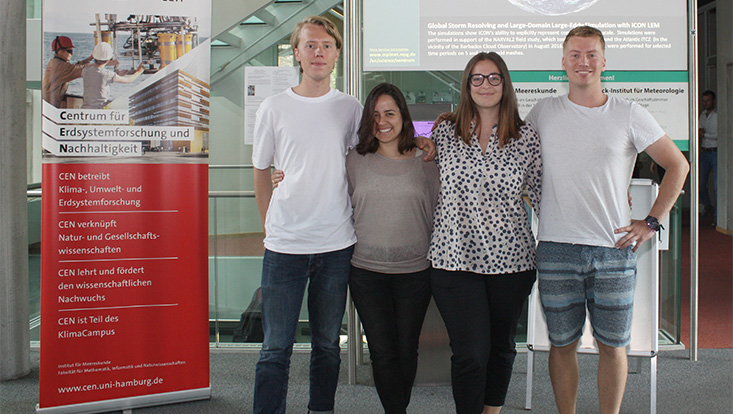 Photo: UHH/CEN/L. Wolf
Team 4 "Green Pens"
Consumers are increasingly making environmentally aware decisions – however, there is often a lack of information. Above all when it comes to the carbon footprint of everyday objects. Green Pens want to make it simple and easy, for example using a specially designed pen that can show the carbon footprint of any given item in a supermarket.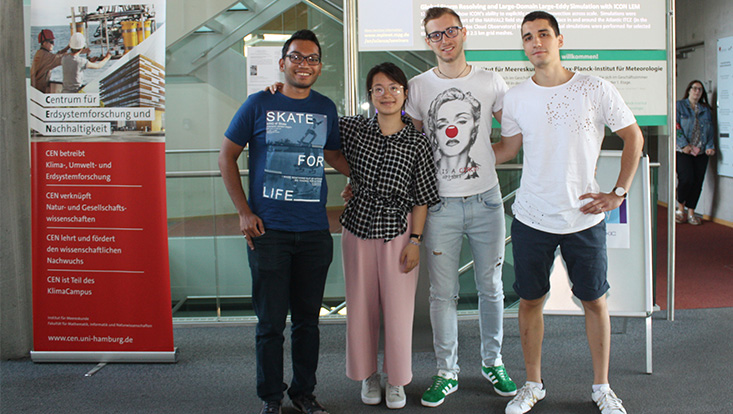 Photo: UHH/CEN/L. Wolf
Team 5 "PAFA GAME"
This team focuses on purchasing decisions: How can individuals make fair and conscious choices? One option: children's games could be used to effectively spread information about environmental protection.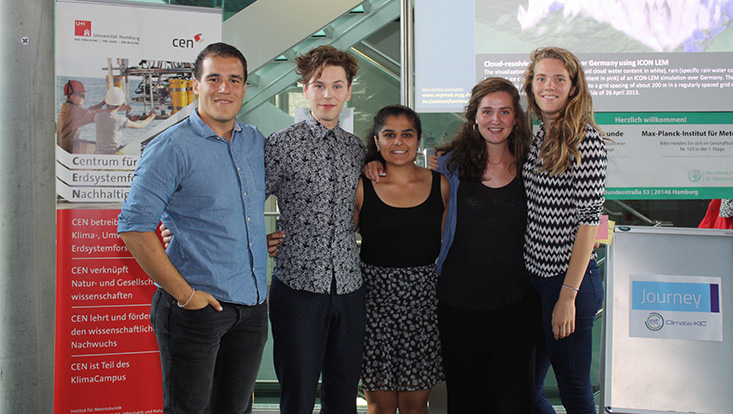 Photo: UHH/CEN/L. Wolf
Team 6 "Circular Dream"
This team is currently adopting three approaches: service (repairing instead of throwing away), consultation (what will happen to gas stations after the transition to electromobility?) and replacement (sustainable materials: wood instead of plastic) – all with the goal of extending the lifecycle of objects in order to protect the environment and the climate.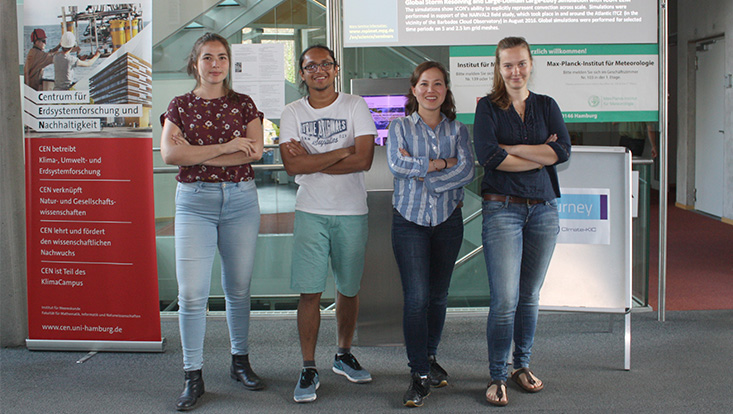 Photo: UHH/CEN/L. Wolf
Team 7 "Three Girls One Guy"
Avoiding plastic and waste. The key question: how do people change their behavior? Are standardized containers that can be cleaned and refilled in supermarkets the answer? Or is a lack of information the problem?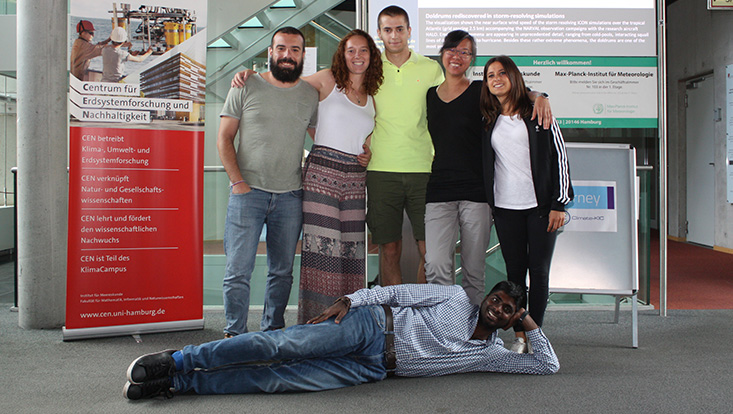 Photo: UHH/CEN/L. Wolf
Team 8 "Sixplorers"
About 80 percent of our oceans remain unexplored – this team wants to change this. Special measuring instruments that can be installed on all types of boats and ships could be used to gather data, which could in turn be sold to scientists and research institutions.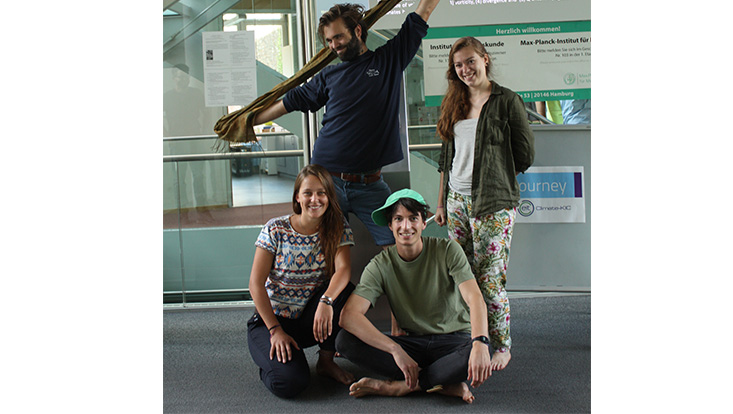 Photo: UHH/CEN/L. Wolf
Team 9 "Bare feet"
This team is pursuing two approaches, above all for developing countries. Firstly, collecting plastic on beaches to make new products, which can then be sold. Secondly, setting up beehives in wooded areas to produce honey, while at the same time protecting our forests.
---