Wind Tunnel Laboratory
The Meteorological Institute's boundary layer wind tunnels are specially designed for physical experiments. Here, researchers use models of streets, industrial plants or entire cities to investigate wind flows close to the ground, turbulences, and the spread of emissions.
In addition to fundamental research, practical questions are also explored, e.g. in the fields of wind engineering (the strain of wind on buildings), safety research (the spread of dangerous substances in the atmosphere), or concerning wind energy.
Contact
Prof. Dr. Bernd Leitl, Tel. +49 40 42838 5092, bernd.leitl"AT"uni-hamburg.de
Dr. Frank Harms, Tel. +49 40 42838 5091, frank.harms"AT"uni-hamburg.de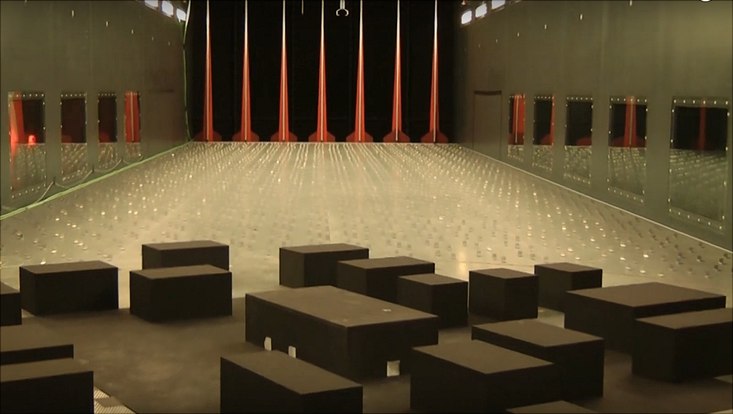 Analyzing facades in the wind tunnel (German only)