Climate pros "made in Hamburg": 10 years of SICSS Graduate School
29 May 2018, by CEN Universität Hamburg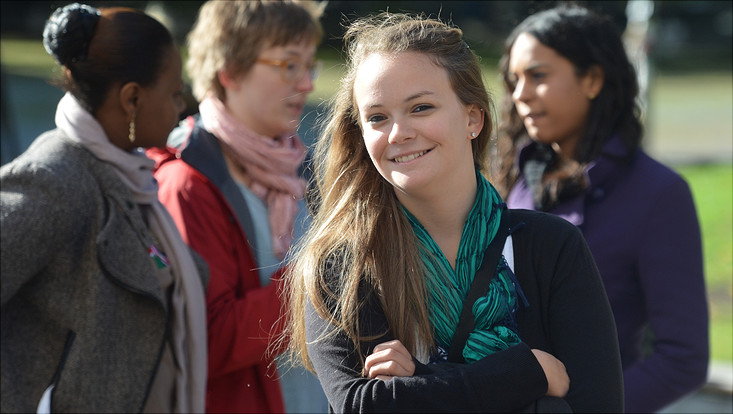 Photo: UHH/CEN/Ausserhofer
They hail from India and Russia, Brazil, Iran and Germany, and after finishing their studies they work in e.g. Africa, the Americas or Europe: climate professionals "made in Hamburg." Over the past decade, more than 200 students have completed their Master's or PhD in climate research at Universität Hamburg's SICSS Graduate School – and gone on to make fascinating careers for themselves.
Anniversary Gala and Excursions: Please see picture galery below!
"Worldwide, the SICSS is a pioneer when it comes to producing climate professionals who think in interdisciplinary terms," says Prof. Annette Eschenbach, Academic Director of the School of Integrated Climate System Science, describing the school's approach. "From the outset we have combined disciplines like meteorology, oceanography and biogeochemistry with economics- and social-sciences-based climate research. By doing so, we ensure the researchers of tomorrow are ready to devise increasingly accurate climate-change forecasts, and to develop sound mitigation and adaptation strategies."
In the course of a two-year Master's degree program, SICSS students learn about the fundamentals of the climate system from a natural sciences perspective, as well as the social and economic consequences of climate changes. For example, our doctoral candidates are currently investigating Asian monsoon patterns, calculating the costs of adopting renewable energies, and taking a closer look at the actions of individual countries in the context of difficult negotiations on protecting the global climate. On average, they complete their doctoral studies after only 3.5 years – considerably faster than the national average.
For many SICSS students, Hamburg's intensive focus on climate research influenced their choice of university. The graduate school is part of the Cluster of Excellence CliSAP (Integrated Climate System Analysis and Prediction), in the context of which not only Universität Hamburg, but also the Max Planck Institute for Meteorology, the Helmholtz Centre Geesthacht and the German Climate Computing Center engage in joint research.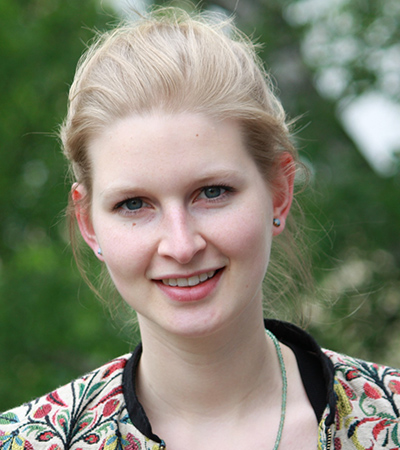 In practice, for PhD candidates like Jana Hinners this means that she can work on datasets from the Helmholtz Centre, or regularly attend events hosted by Hamburg's KlimaCampus Colloquium. "Here in Hamburg I'm more exposed to the diversity of climate research than I would be in any other city," says the marine biologist, who previously studied in Berlin and in Lund, Sweden.
Once she's completed her doctoral studies, Hinners plans to stay in research – like roughly half of all SICSS graduates choose to do. Those who aren't interested in pursuing an academic career find jobs in commerce, politics or with international organizations.
SICSS Graduates
Daniele Vieira: Climate Change and Education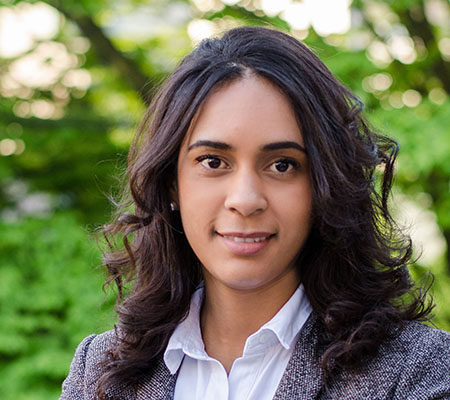 "I always wanted to be a professor in Brazil – and I'm sure I will be someday! Right now I'm working for UNESCO in the area 'education for sustainable development,' which involves a great deal of international travel.
My four years at the SICSS gave me the ideal preparation. I came to Hamburg because it was important to me to write my dissertation in an international setting and in English – and in a country that's leading the way in climate research. And Germany's outstanding reputation in this regard opened a lot of doors for me after I graduated.
Here I had the chance to compare notes with internationally respected experts, travel to congresses and meetings, and to receive valuable support when it was time to start publishing my own research. I can't imagine a better way to spend your doctoral studies!"
PhD in Social Science 2016
Thesis: Interorganisational Situated Learning in Brazil: An Analysis of the Diffusion of the Brazilian Flex-Fuel Vehicle Mitigation Technology
Ali Hoshyaripour: Aerosol Researcher for Solar Parks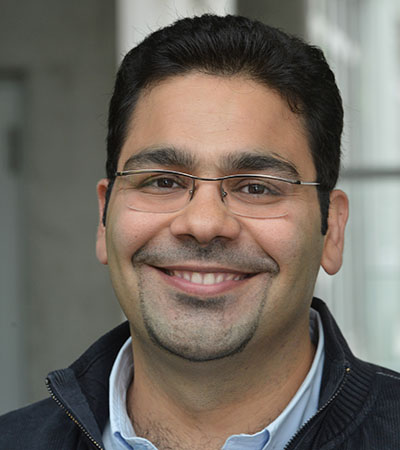 "To explore fundamental research questions at a respected institute, and preferably with a concrete connection to practice; that was my dream. And it came true: today I work at the Karlsruhe Institute of Technology (KIT), where I'm studying the influence of dust particles and volcanic ash, which we call natural aerosols, on weather – and on solar parks.
As an aerosol researcher, I was able to specialize in volcanic aerosols at the SICSS. At the same time, I was in close contact with the top-quality research being pursued in other disciplines. Here, physicists, engineers, economists, sociologists and journalists all pursue a shared focus: on climate change. At first it was a real challenge for us to understand one another; every discipline has its own jargon. To work together effectively, we had to go far outside our comfort zones and devise a new way of communicating – for me, it was a totally new experience. But it paid off. This 'side effect' of the SICSS helped me to build many bridges in my subsequent career."
PhD in Geosciences 2013, Specialty: Geophysics
Thesis: Modulation of ash iron solubility in volcanic eruption plumes
Armine Avagyan: From Hamburg to the UN to New York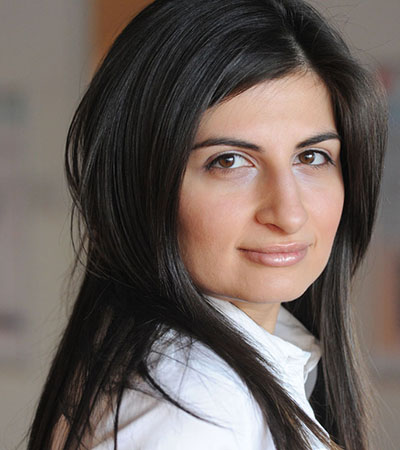 "My expectations about doing my PhD at the SICSS were definitely all met. I'm currently working at the United Nations (UN) as an advisor for natural resources and climate change for the FAO, the UN's Food and Agriculture Organization in New York. Thanks to my time at the SICSS I not only have a solid climate research background; I can also use my scientific knowhow to develop political measures, and to translate them into concrete projects.
The interdisciplinary approach pursued at the SICSS ideally equipped me for my choice of career: we always approached climate change from the standpoints of various disciplines. For instance, in the group we discussed how my findings from the field of soil science could be used by climate modelers, economists or journalists; this gave me new perspectives on my core research question. I learned how to present my work to various types of audience – and how to enter into dialogues with them."
PhD in Geosciences 2013, Specialty: Soil Science
Thesis: Spatial variability and seasonal dynamics of dissolved organic matter in surface and soil pore waters in mire-forest landscapes in the Komi Republic, Northwest-Russia
Celebration 10 Years SICSS
Pressinterviews: 01. Juni 2018
Contact christina.kraetzig"AT"uni-hamburg.de if you are interested.
Timeslots for interviews: 9.30-10.30 and 12.30-13.30
Location: Foyer ESA-Ost, Universität Hamburg,
Edmund Siemers Allee 1, Flügelbau Ost, Hauptgebäude
Program Celebration (pdf)
Portrait Jana Hinners ©UHH/CEN
Portrait Daniele Vieira ©privat
Portrait Ali Hoshyaripour ©UHH/CEN/Ausserhofer
Portrait Armine Avagyan ©UHH/CEN/Ausserhofer
Contact:
Christina Krätzig
Centrum für Erdsystemforschung und Nachhaltigkeit (CEN)
CEN/CliSAP Outreach
E-Mail: christina.kraetzig"AT"uni-hamburg.de 
Tel: 42838-4237
Universität Hamburg
SICSS Jubiläum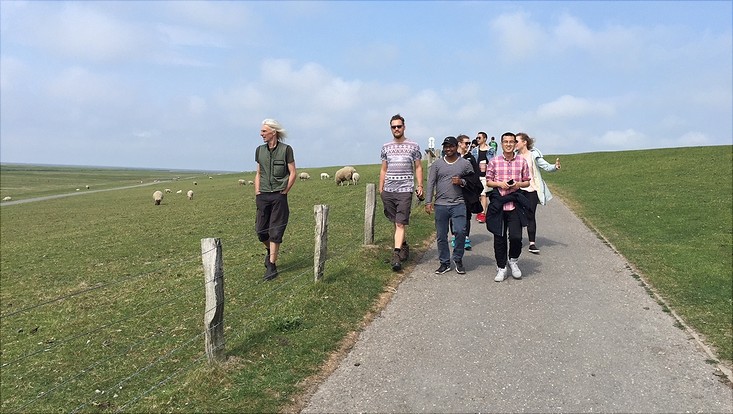 Photo: UHH/CEN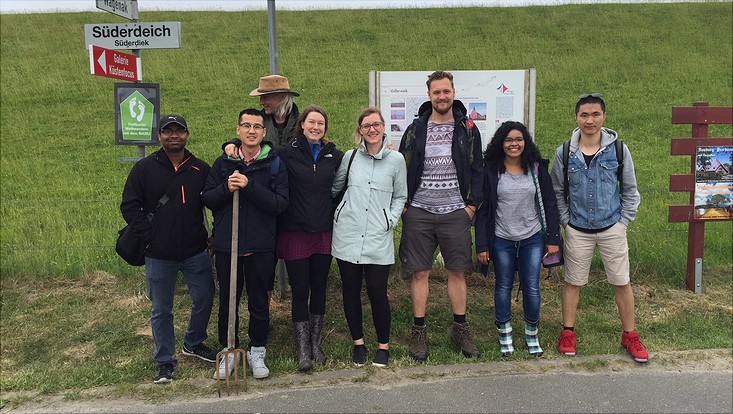 Photo: UHH/CEN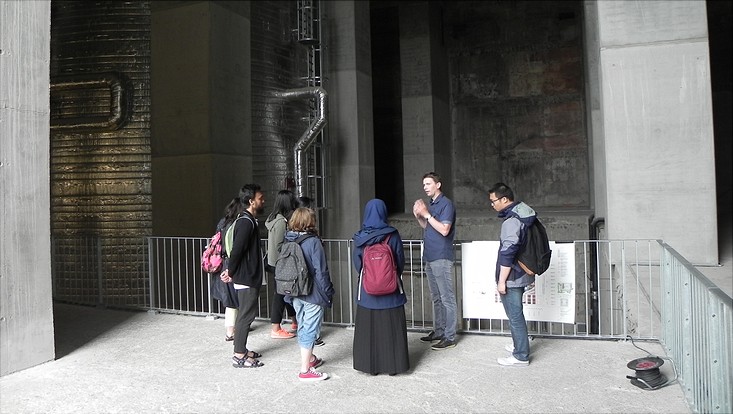 Photo: UHH/CEN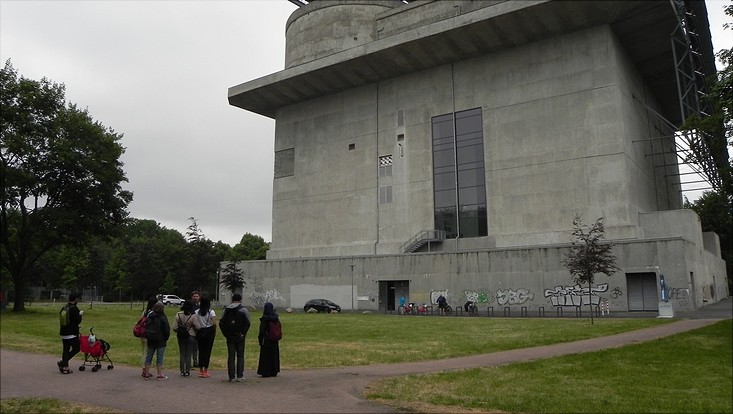 Photo: UHH/CEN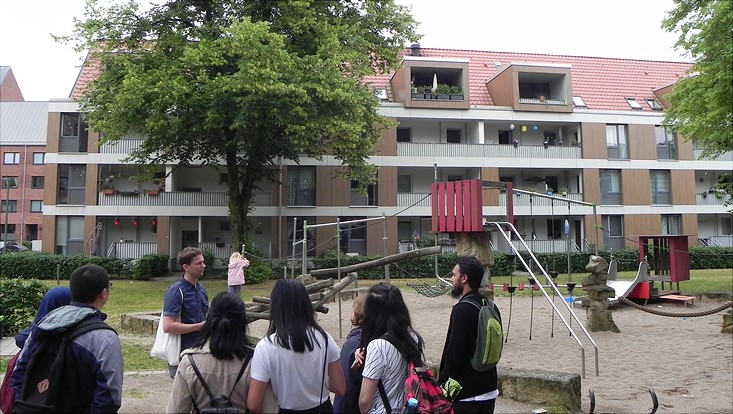 Photo: UHH/CEN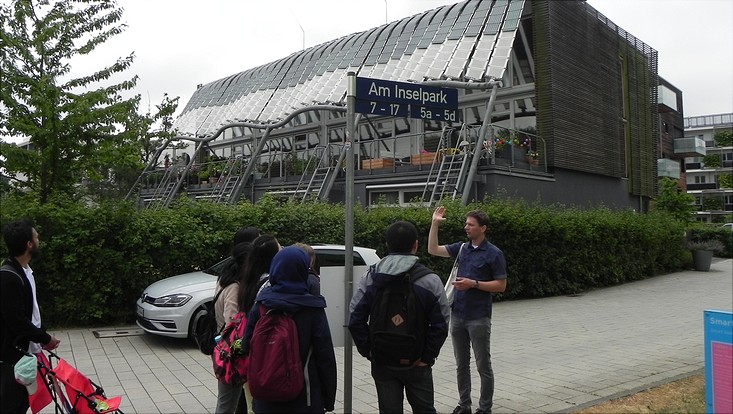 Photo: UHH/CEN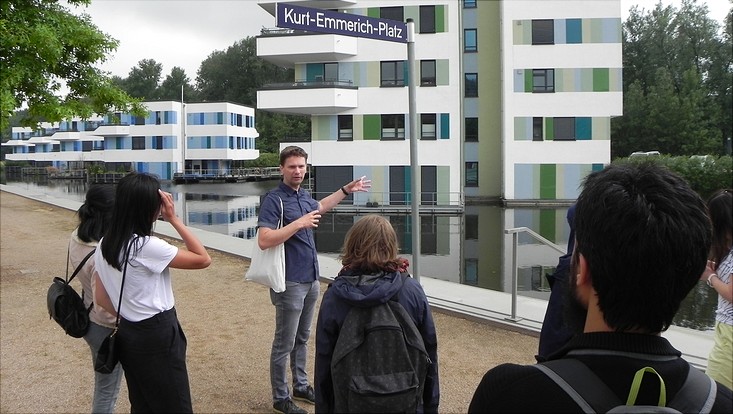 Photo: UHH/CEN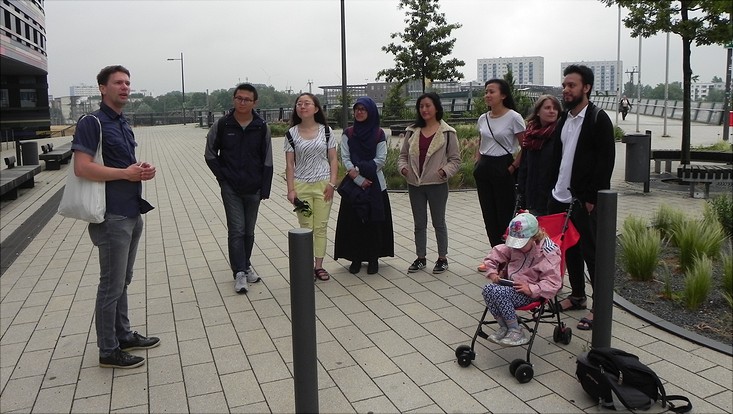 Photo: UHH/CEN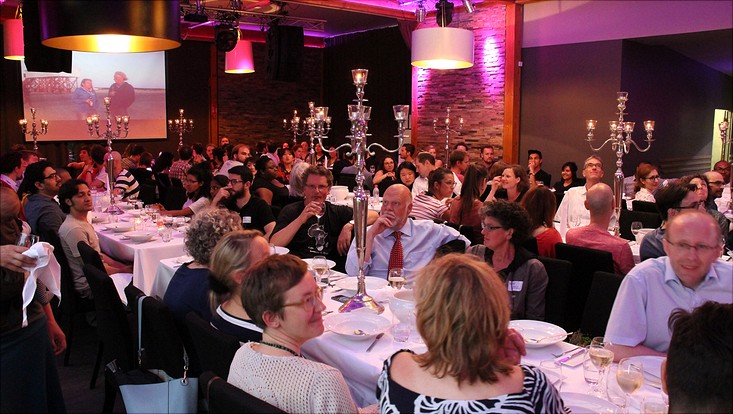 Photo: UHH/CEN/T. Wasilewski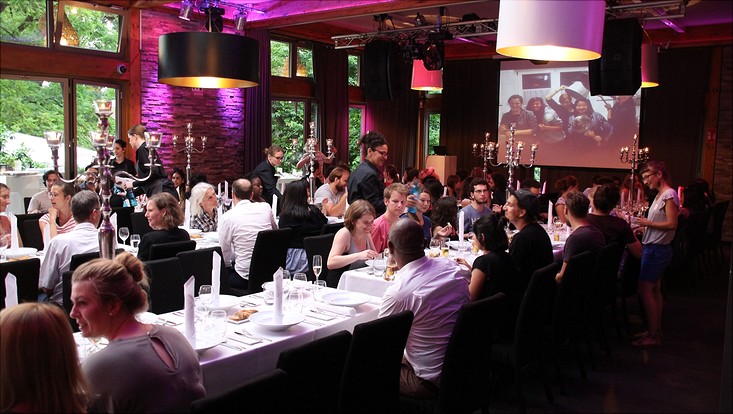 Photo: UHH/CEN/T. Wasilewski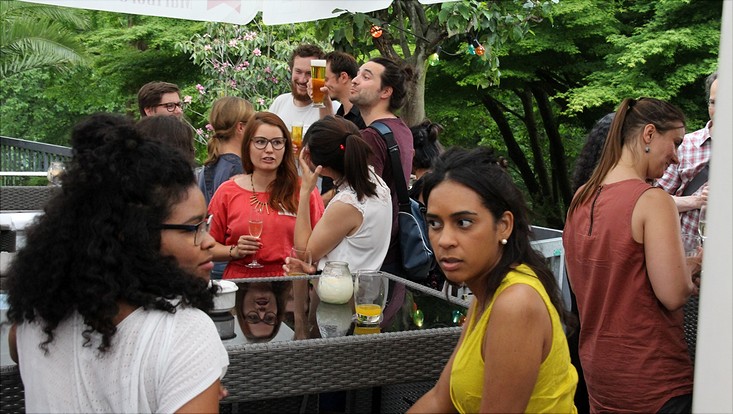 Photo: UHH/CEN/T. Wasilewski