Business ideas against climate change – CEN visitors winning pitches competition
7 September 2017, by CEN Universität Hamburg
K. Jowitt
Walls of mosses won the Business Award in Riga. The winning team is UR Green.
Hair against oil pollution, green walls made of moss and bicycle lanes made of old tubes – these business ideas convinced the jury in Riga. During the grand finale, three concepts inspired by the research at CEN won at the final pitch competition.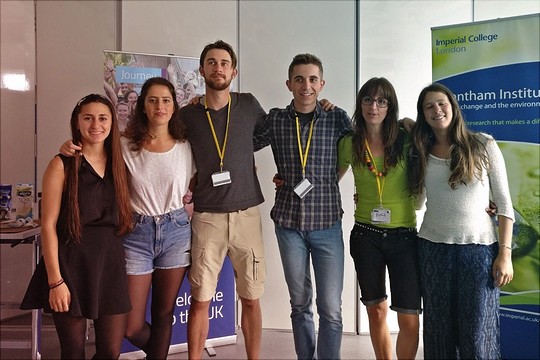 The annual summer school "The Journey" started once again at the CEN this summer. It celebrated its final in Riga last week. During the five-week trip through Europe, students from different disciplines had developed their own business concepts that address the challenges of climate change. In the first two weeks, they formed their ideas at the Universität Hamburg, inspired by scientists from the CEN.
At Riga Technical University, the groups met the teams from another Journey and presented the finalized concepts to a jury of experts. Three of the winning teams had begun their journey in Hamburg. Team "Hairmade" received an Audience Award for their idea of reusing hair in boat filters against oil pollution. "UR-Green" would like to tackle air pollution by building green walls made of moss and was awarded the Best Business Idea Award. "Tubes4Lanes" won the Best Business Plan Award for the initiative to use old bicycle tubes to construct new bicycle lanes. Congratulations!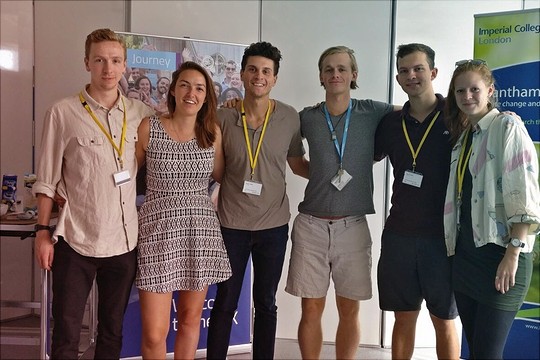 Videos of the final Pitch competition:
ClimateKIC Journey 2017 - Morning Session
ClimateKIC Journey 2017 - Afternoon Session
Further Information: 
https://www.cen.uni-hamburg.de/education1/climate-kic-journey-in-hamburg.html
https://journey.climate-kic.org/
Twitter: #climatejourney17
---