This page:UHH > CEN - Center for Earth System Research and Sustainability > About CEN > News > News 2021 > How the Stone Sediment of Yesterday is Shaping the Ocean of Tomorrow
How the Stone Sediment of Yesterday is Shaping the Ocean of Tomorrow
21 April 2021, by Janine Börker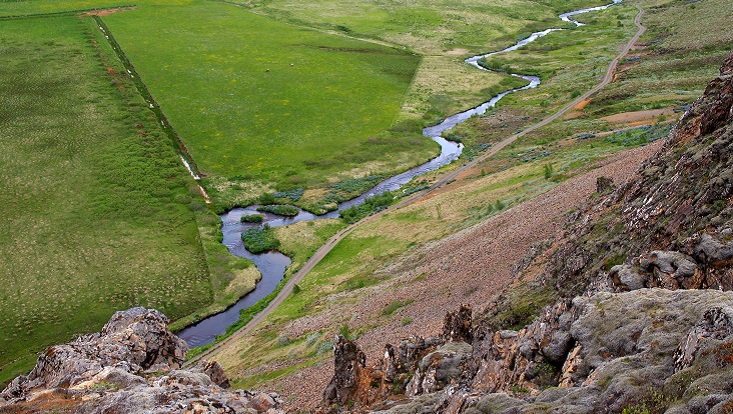 Photo: UHH/ Thomas Wasilewski
Some stones look as if they're striped. This "striped design" is produced by stacked layers of stone particles. If these particles are not compacted, they form what are referred to as loose sediments. Over time, these sediments are in turn eroded and transported by wind and water, sometimes over great distances.
For Earth system research, these are important processes – since the fine stone material can influence a range of ecosystems. For example, sediments can transport nutrients or determine how much water the soil can absorb. When this eroded stone reaches the ocean, it can influence the chemistry of the seawater. Until recently, however, researchers had no global map of loose sediment deposits. In response, my colleagues from Universität Hamburg's Center for Earth System Research and Sustainability (CEN) and I set to work combining 126 maps, which represented the loose sediments in various regions of the planet, into a single global map: a true challenge. Many of the maps were provided to us by national geological services and were chiefly digital, but some still had to be digitalized. Another obstacle: many were in other languages – like Russian or Chinese. Thankfully, our international colleagues helped us translate them.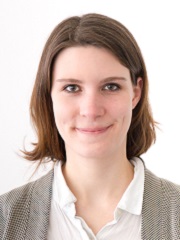 The resulting global map consisted of nearly a million different subareas and could be used to produce a grid of sorts. We then linked climate data to the grid – like the temperature and water run-off on the surface – and prepared a wide range of calculations, which can now be integrated e.g. into climate models.
The map was also the basis for my doctoral dissertation; I used it to calculate how the loose sediments transported by rivers affect the acidity of the ocean when they reach it. These calculations are extremely important for climate research, since in response to the rising carbon dioxide (CO2) content in the atmosphere, the ocean is absorbing more CO2. In seawater, the greenhouse gas is transformed into carbonic acid, causing the former to gradually become more acidic. This poses a threat to marine organisms like corals, mussels and snails, which create their shells using acid-sensitive calcium carbonate. Fish and fish larvae are also suffering from the increasing acidification.
However, some of the loose sediments that find their way to the ocean can also counteract the acidification process. Take loess, for example. The extremely fine yellow-gray material can help seawater absorb more CO2. Yet to date, there has been little research into the effect of loess on the ocean's acidity. My calculations show, for the first time, that loess can increase the pH level of seawater. The pH value is a measure of an aqueous solution's acidity or basicity. The higher the value, the less acidic the fluid. Simply put: more loess means less acid. These processes should be kept in mind with regard to future calculations for ocean and climate models; doing so could help to improve the models.
Janine Börker
Janine Börker is a researcher at Universität Hamburg's Center for Earth System Research and Sustainability (CEN), where she is currently investigating global land-ocean material transport, as well as the role of chemical weathering in the Earth system.
Newspaper
This article was first published as a guest article in the Hamburger Abendblatt as part of a monthly series on climate research. Find all articles of the series here.