How Companies Can Protect the Climate Effectively
22 January 2021, by Brigitte Frank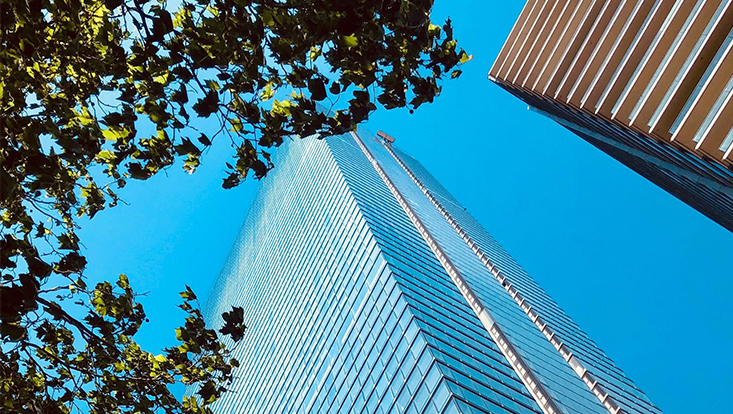 Photo: Etienne Godiard/ Unsplash
In the Paris Agreement, the international community committed to limit global warming to well below 2 degrees by the end of the century, preferably to 1.5 degrees. In order to achieve this goal, several countries have now introduced climate protection plans. However, these plans will be nearly impossible to accomplish without corporations' involvement, as they are responsible for the lion's share of greenhouse gas emissions. Fortunately, many companies are aware of this responsibility. Indeed, an increasing number of companies pledge to operate in a climate-neutral manner in the future – but how can they accomplish this in practice? This question is the focus of my doctoral research at the Cluster of Excellence Climate, Climatic Change, and Society (CLICCS) at the Universität Hamburg.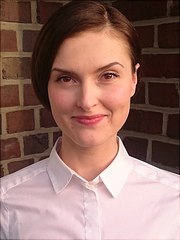 The first step toward a climate-neutral economy is setting effective climate targets. Relating to corporations, this requires managers to break down the global climate target to the corporate level. However, this is often a significant barrier for corporation managers because they do not possess the knowledge or expertise to develop suitable targets. As a result, most companies take their cue from what they think is feasible in emissions reductions. Whether these climate targets are ambitious enough to protect the climate, these remain unsubstantiated without a consistent approach.
So, how can science help companies to overcome this barrier? To answer this question, I have analyzed four prevailing methods based on scientifically sound climate scenarios. I have used these methods to calculate what each company would have to contribute to meet the global climate target. To do so, I have applied actual corporate data to run simulations and compared the methods. The analysis revealed that for companies with a broad product portfolio – including most economic sectors from chemicals to retail goods – three out of the four methods are unsuitable. The main reasons for unsuitability include that they are too inflexible and complex to implement. My conclusion: only one method is suitable for most companies. This method is comparatively simple to apply: a fixed reduction rate defines the extent and speed at which each company has to reduce its emissions.
More precisely, to achieve the target of well below 2 degrees, each company has to reduce its greenhouse gas emissions by 2.5 percent per year, starting from the time the company has set its target. In order to achieve the 1.5-degree target, emissions have to be cut more rapidly, namely by 4.2 percent annually. Importantly, this applies not only to emissions that occur within the company but to all emissions that occur in the upstream and downstream supply chains, including the products' use phase.
Of course, this method still offers room for improvement. For instance, it is hard to compare a retailer with a chemical company. Hence, our research recognizes that there is still a long way to go.  Nevertheless, the one suitable method is a good starting point. The method makes it easy to develop effective climate targets for companies and thus, allows research and practitioners to classify whether a company's climate protection efforts have been ambitious enough so far.
Brigitte Frank
Brigitte Frank is a doctoral researcher at the Cluster of Excellence Climate, Climatic Change, and Society (CLICCS) at the Universität Hamburg. She is currently investigating strategies for a low-carbon economy. In 2020 she was awarded first place in the Young Climate Scientists Award for her thesis.
Newspaper
This article was first published as a guest article in the Hamburger Abendblatt as part of a monthly series on climate research. Find all articles of the series here.