How Emissions from Large Ships Spread Throughout Hamburg
23 March 2023, by Ronny Badeke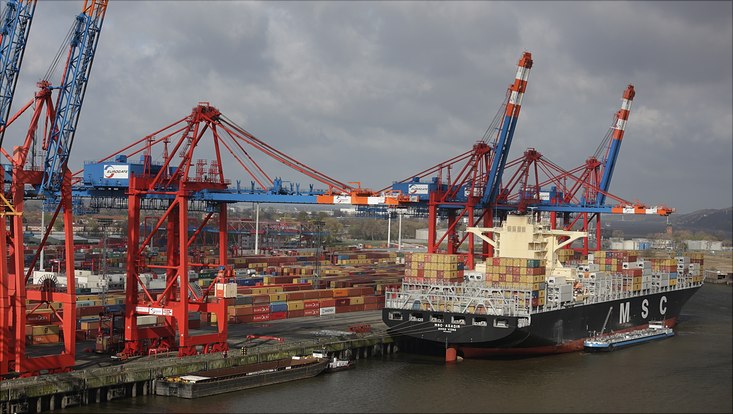 Photo: Bernd Dittrich, Unsplash
Worldwide, shipping is responsible for ca. 3 percent of all anthropogenic carbon dioxide emissions.
Shipping is an important economic sector and offers a comparatively clean way to transport large amounts of goods: if the same number of containers were transported by land, the emissions of carbon dioxide and other pollutants like nitrogen oxides and aerosol particles would be several times higher. Nevertheless, wherever they go, ships emit huge amounts of these substances. And the massive cruise ships that drop anchor in port cities like Hamburg are no exception. In Altona, air quality is poor at the Elbhang, especially when the wind blows from the west or southwest. The airborne pollutants that are emitted from the ship stacks can irritate the respiratory tract and pose other serious health threats.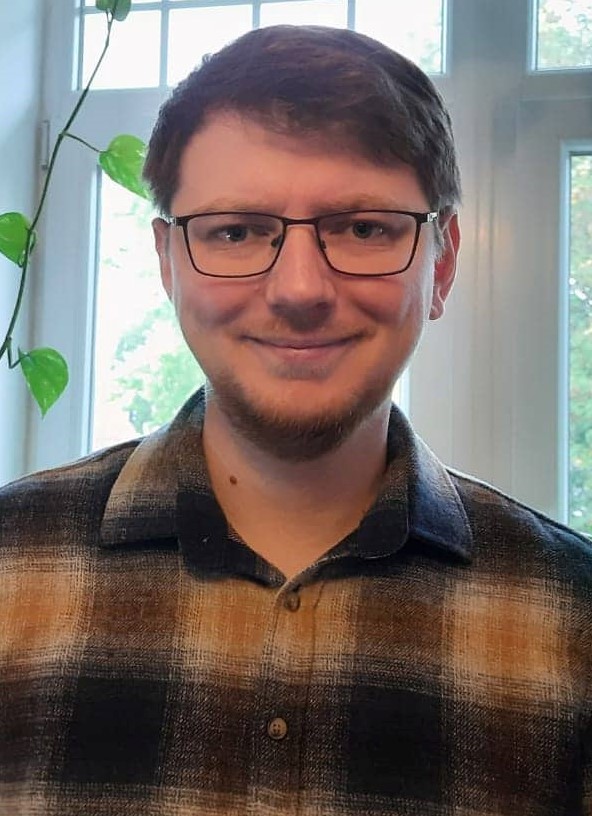 In my dissertation at the Helmholtz Zentrum Hereon, and in cooperation with Universität Hamburg's Center for Earth System Research and Sustainability, I investigated how these emissions affect the air quality in Hamburg. In addition, ship emissions can modify the atmosphere's energy balance: while greenhouse gases promote warming, aerosols affect cloud formation, causing a cooling effect. The respective strengths of these two effects are also important considerations with regard to new, more climate-friendly fuels.
My colleagues and I are investigating the chemical transformation of these exhaust gases and how they spread with the aid of complex computational models. In addition, I have developed mathematical equations that integrate a variety of factors that influence the pollutant distribution. These include the size and shape of the respective ship, the emission rate, and the temperature of the exhaust plume. At the same time, I take the weather and wind condition into account. Whereas past approaches took a very simplified look at how the pollutants get mixed into various atmospheric layers, my method allows a more precise calculation of how the gases spread in the ship's immediate vicinity – and therefore, to more accurately predict air quality in the city.
I was also interested in how ships themselves can disturb wind fields. Large ships affect the wind similarly to large buildings. Because of the pressure that wind exerts on a ship, its exhaust is transported behind it, into lower areas than its smokestacks, where it mixes with the surrounding air. In addition, most ships have relatively short smokestacks; unlike the tall chimneys on factories, they can't transport emissions beyond the city. Conversely, thanks to their high combustion temperature, ship emissions can be transported to heights of up to 100 meters before cooling to the ambient temperature. I can take both effects into account in my computer simulations.
I compared the calculated nitrogen oxide concentrations with actual readings from the monitoring station in Altona-Elbhang – and was very pleased with the results! Over an extended timeframe, the calculated values are a close match with the actually measured concentrations. Accordingly, the new approach can be used to reliably assess air quality and provide valuable information for urban planning and port management.