Fellowship in the largest global scientific organization
International Science Council Honors CEN Director Stammer
6 December 2022, by Franziska Neigenfind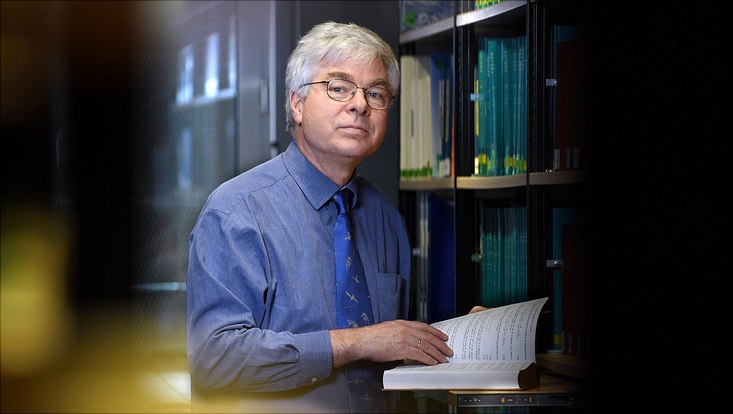 Photo: UHH/CEN/D. Ausserhofer
Strengthening the global voice of science: CEN Director Detlef Stammer was recently selected for the International Science Council's highest honor.
CEN Director Prof. Detlef Stammer has recently been elected as a "Fellow" of the International Science Council (ISC). ISC fellowships are awarded to individuals who have made outstanding contributions to the promotion of science as a global and public good. The Council's goal is to provide science with a strong and credible voice on the world stage. It brings together scientific excellence and science policy expertise from all fields of science and regions of our planet to address the global challenges of our time.
ISC fellows engage in the dissemination of knowledge and serve as ambassadors, supporting the ISC's mission. "I feel very honored to have received this prestigious distinction", says Stammer. "In my eyes, it is closely tied to the achievements of the Center for Earth System Research and Sustainability." According to Stammer, in our current, critical decade, the goal must be to enable science and society to work towards a decent future and lastingly preserve our planet's environment. "At the CEN, we work to provide solution-oriented findings on how to respond to climate change. This can provide the basis for a transformation of policy and society, leading to a world that no longer needs fossil energies."
The International Science Council is a non-government organization combining more than 200 international scientific federations and associations, as well as national and regional scientific organizations, including academies and research committees. Addressing the natural and social sciences alike, it is the largest global scientific organization of its kind. ISC fellows include highly respected members of the scientific and engineering communities, as well as pioneers from the field of science policy. They uphold the ISC's vision of knowledge as being openly and freely available to anyone who wants to use or question it.
More information on the International Science Council
Download the list of Fellows appointed in 2022 (PDF)