Overflow time-series through Denmark Strait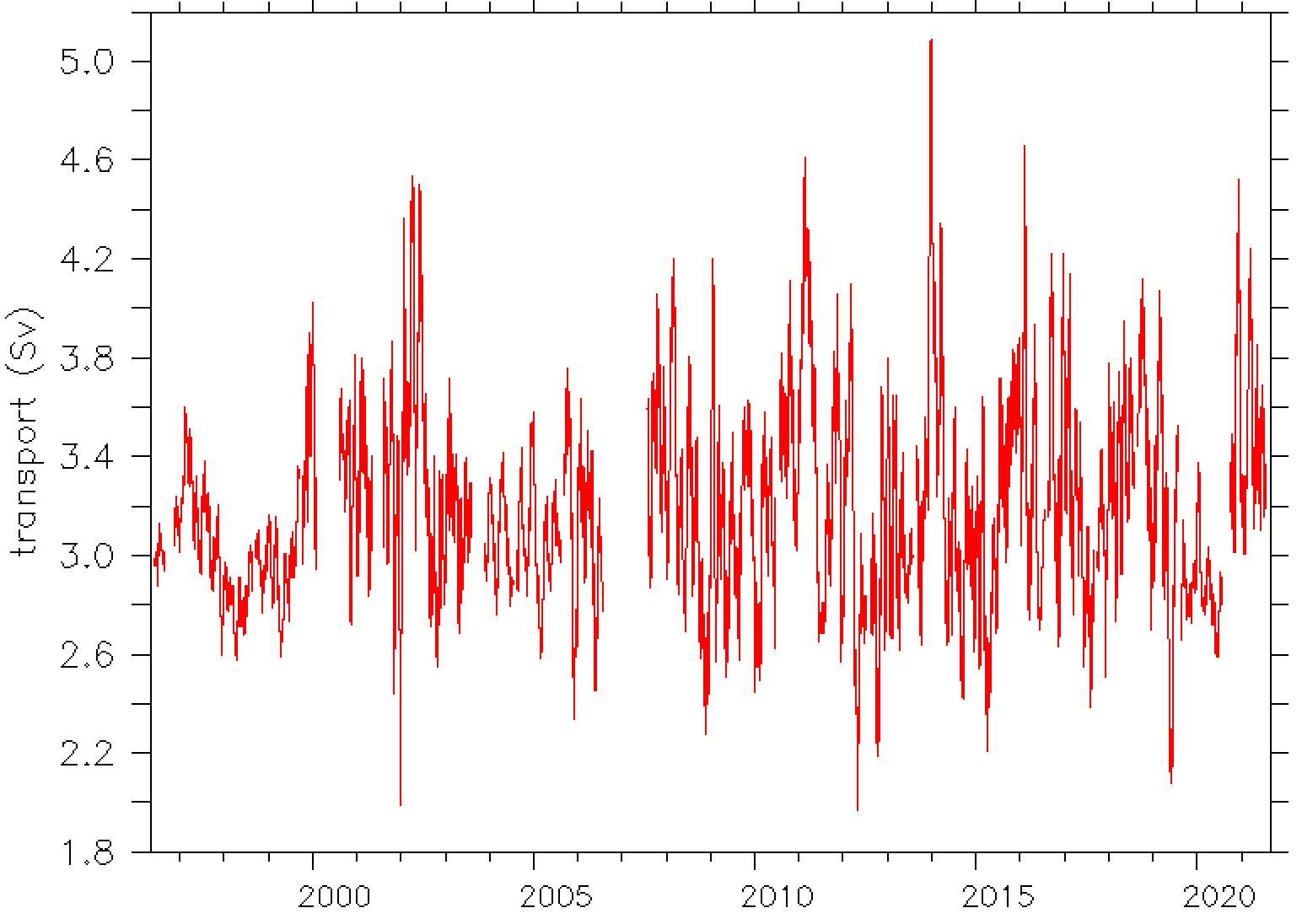 Topics
Access
UNRESTRICTED:
RESTRICTED: This link to the data set is only available for a restricted user group.  The data set is only accessible in CEN/MPI net or accessible from external nets with a customer account.  Please contact ICDC if you would like to access this data from outside the network.
Data access via file system: /data/icdc/ocean/dso_transport
Description
The dense overflows across the Greenland-Iceland-Scotland ridge constitute the most important contribution to the lower limb of the Atlantic Meridional Overturning Circulation. Among those, the Denmark Strait carries with about half of the total the largest fraction of the transport. Since 1996, the outflow of DSOW has nearly constantly be monitored with moored instruments. The University Hamburg maintains an ADCP mooring at the Denmark Strait sill up to date.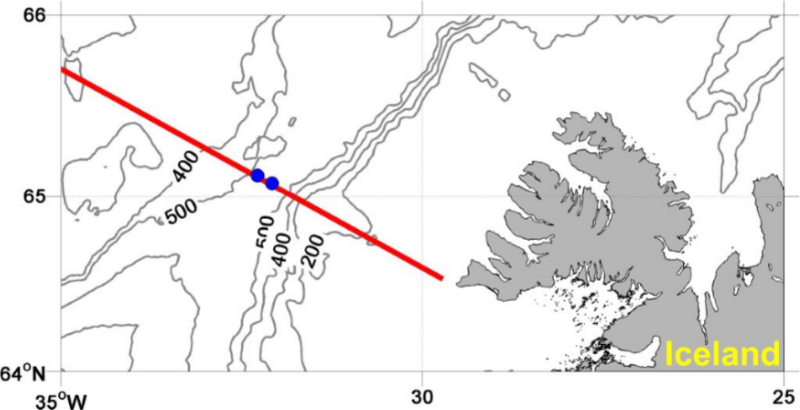 Volume transports of the overflow through Denmark Strait are captured by the two moored acoustic current profilers and hydrographic sensors at the DS1 and DS2 locations. DS1 is maintained by Hafrannsóknastofnun Marine and Freshwater Research Institute (MFRI), Iceland, and DS2 is maintained by Universität of Hamburg. Processing of the data is described by Jochumsen et. al (2017).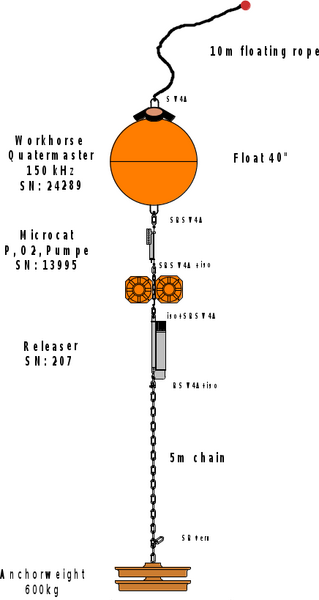 Last update of data set at ICDC: 9.12.2021
Parameters
Parameters of the overflow data set

| Name | Unit |
| --- | --- |
| DSO_TR | Sv |
Coverage, spatial and temporal resolution
Period and temporal resolution:
Coverage and spatial resolution:
Format:
Data quality
Processed data from 2 upward looking ADCP. 
Various gaps due to missing instruments
Contact
Armin Köhl
CEN / University of Hamburg
E-Mail: armin.koehl (at) uni-hamburg.de

Remon Sadikni
ICDC / CEN / University of Hamburg
E-Mail: remon.sadikni@uni-hamburg.de<br />(remon.sadikni"AT"uni-hamburg.de)
References
Data citation, License, and Acknowledgments
Please cite the data as follows:
Jochumsen, K., M. Moritz, N. Nunes, D. Quadfasel, K. M. Larsen, B. Hansen, H. Valdimarsson and S. Jonsson (2017): Revised transport estimates of the Denmark Strait Overflow, Journal of Geophysical Research J. Geophys. Res., 122, 3434–3450, doi:10.1002/2017JC012803.
and with the following acknowledgments:
The timeseries was generated by Institution of Oceanography Hamburg and Hafrannsóknastofnun / Marine and Freshwater Research Institute (Reykjavik, Iceland). They were supported through funding from the NACLIM, EU-FP7, grant agr. n.308299, until 2016, and from RACE II (Förderkennzeichen 03F0729B, until 2018), RACE-Synthese (Förderkennzeichen 03F0825B, until 2020) German Federal Ministry for Education and Research (BMBF). Nordic WOCE, VEINS, MOEN (contract no. EVK2-CT-2002-00141), ASOF-W (contract no. EVK2-CT-2002-00149), NAClim (grant agr. nr. 308299) THOR (grant agr. nr. 212643), AtlantOS, Blue Action. Collaborative Research Centre TRR 181 "Energy Transfers in Atmosphere and Ocean" funded by the Deutsche Forschungsgemeinschaft (DFG, German Research Foundation) - Project number 274762653.
Thanks to ICDC, CEN, University of Hamburg for data support.
License
The data was published under the Creative Commons Attribution 4.0 International License (CC-BY-4.0).