Research Seminar: An empirical evaluation of the quality of salt marshes for nekton in the Wadden Sea habitat mosaic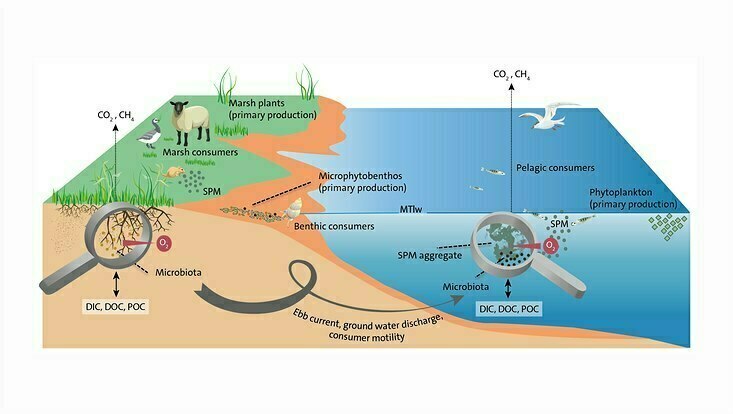 Foto: UHH/RTG2530
When: Tue, 26.10.2021 12:15 PM until 1:15 PM
Where: Digital
by Julia Friese,
Universität Hamburg, Doctoral Researcher at the Institute of Marine Ecosystem and Fishery Science, Department of Biology.
The talk is part of the first Research Seminar held by the Research Training Group 2530 from October to January. Scientists and experts invited by RTGs Doctoral Researchers present a topic relevant for the research of the Training Group.
The event takes place in English and is open to anyone interested. Please contact Dr. Susanne Stirn to get access to the ZOOM-Link via
grk-2530.biologie@uni-hamburg.de
About RTG2530
The overall mission of the Research Training Group is to fill existing knowledge gaps on biota-mediated effects on estuarine carbon cycling under current conditions and with respect to global change scenarios. It has been established by an interdisciplinary group of 15 Principal Researchers with scientific backgrounds ranging from terrestrial and marine ecology, via geoscience to microbiology and molecular plant and animal biology.
Contact
Research Training Group 2530
Further information